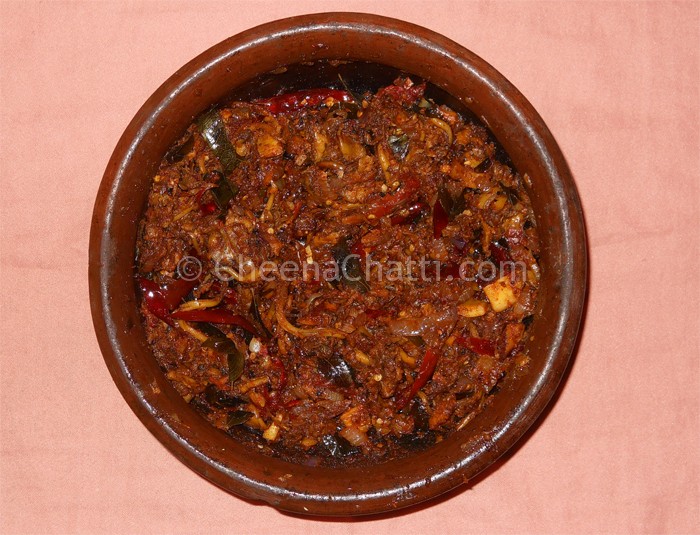 Prepration time:
45 Minutes
Persons served:
4 Persons
ingredients
Fresh Mussel / Kallumayakaya / Kadukka : 1 kg
Turmeric powder : 1/2 tsp
Green Chillies : 3-4 (Slit lengthwise)
Red Chillies : 3-4 (crushed)
Ginger minced : 1 inch piece
Garlic minced : 6-8 cloves
Shallots : 5-6
Onion : 3 medium (thinly chopped)
Coriander powder : 11/2 tsp
Garam Masala : 1/4 tsp
Curry leaves : 1 sprig
Water : 4 tablespoons
Grated Coconut :1/2 cup
Chopped Coconut pieces : 1/2 cup
Oil : 3 tbsp (Preferably coconut oil )
Salt to taste
How to clean Mussel's / Kallumakkaya?
Wash and clean the mussels with shells.
Soak them first in cold salted water for 30 minutes. This will expel the sand and other solid wastes inside it.
Place them in pot with enough hot water. After some time the shells start splitting on one side.
On the other side you may see some beard like black fibers. Remove it by forcefully pulling out it.
Now with a strong knife, separate the shells into two and scoop out the mussel meat from inside.
Wash it once more in hot water.
Kallumakkaya fry preparation
Combine the mussel meat with 1/4 teaspoon turmeric, salt, green chillies, ginger-garlic mince, and a few curry leaves along with water.
Cover and cook in an earthen pot (You can also use a cheenachatti / fry pan for this), stirring in between till the water dries off completely.
Meanwhile, slightly crush the shallots, garlic and the chillies.
In a wok/kadai/cheenachatti heat oil, and when it becomes hot add the thinly sliced onions and sauté till it turns to translucent and light golden brown.
Add the crushed shallots, garlic, and chillies along with curry leaves and saute for a minute.
Add the turmeric powder and grated coconut and saute for a few seconds.
Add the cooked mussel meat and mix well.
Add the crushed red chillies, garam masala and mix well.
Cover it and cook for a few more minutes.
Turn off the flame and let it cook till it is well blended.
Serve the mussels or kallumakkayas hot with Rice.