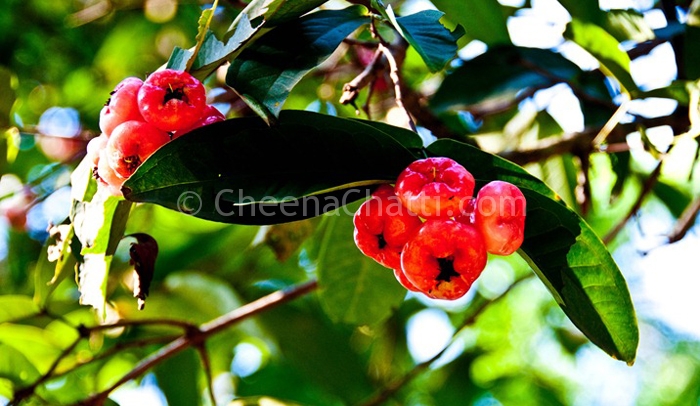 Persons served:
10 Persons
ingredients
Chambanga / Rose apple : 1kg
Sugar : 1kg
Yeast : 1/2 tsp
Water : 1ltr
This is the season of rose apples aka chambanga. We have a lot of them in our yard. Last month, seeing a lot of them getting fallen down and wasted, I thought of trying something with it. The first idea that came into my mind was making wine using these rose apples and here is the recipe of the one I made.
Directions
Clean the chambangas well, remove the seeds and slice it into small pieces.

Add sugar, water, yeast and keep it in a wine bottle for 21 days.
After 21 days, open it and filter out the clear top liquids. Discard the sediments.
Keep the liquid in the same bottle for another 21 days more.
On day 42 you will get strong chambanga / rose apple wine.
Serve it with cakes….
Tips
Adding 4 or 5 cloves (grambu) can make it more kicking.