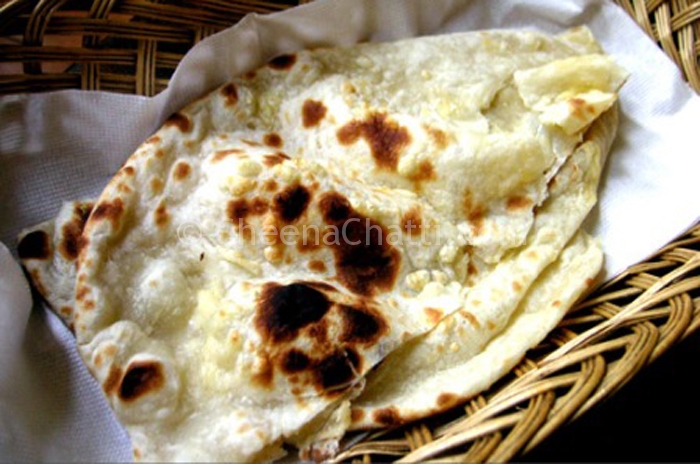 Persons served:
4 Persons
ingredients
Milk : 1 cup
Curd : 1 tsp
Butter : 100 gm
Maida (Wheat flour) : 5 cups
Yeast : 1½ tsp
Baking powder : 1/2 tsp
Egg : 1
Sugar : 1/3 cup
Salt : to taste
On the way to Pondichery, we landed up in the Chennai International Airport. After the hectic journey, we were tired and hungry to search for an eatery. Moreover, It was late in the evening and Chennai looked totally unfamiliar and crowded. I called up my friend who is working in an IT company in the old Mahabalipuram road to find a way out to fill the stomach. His suggestion of foodpanda  made that day memorable in Chennai. If you haven't heard about foodpanda before, they are an online food delivery service at your doorsteps in major Indian towns and cities. You can order food online from a chain of hotels at the comfort of your home. I ordered for Naan and Butter chicken from Nalas Appa Kadai, Chennai. As the mentioned delivery time was 45 minutes, I took bath and went into bed. To my surprise the delivery boy rang the bell immediately. Their delivery was so quick that it made me wonder whether they are delivering food in ambulance in the crowded Chennai roads.
Naan is a popular dish in south and central Asian countries like India, Bangladesh, Pakistan and surrounding regions. Naan is a flat, leavened bread of north India, made of white flour. It is baked in a tandoor, from which tandoori cooking takes its name. We usually use Yeast for the preparation. But in some regions yeast is substituted for baking soda. Sometimes people also use milk instead of water for making Naan because it yields a softer dough.
Indian Naan preparation
In a bowl mix together the milk, sugar, yeast and curd and keep it aside for 10-15 minutes till it becomes frothy.
Add maida, baking powder, egg, sugar, salt, milk and butter to it and knead it together well to form a soft dough.
Cover it with a damp cloth and keep it aside for three hours till it rises, until the dough has doubled in volume.
Preheat the oven to maximum heat and divide the dough into 8-10 balls.
Grease each with butter, roll out each ball into flat and bake the naans until puffed up and golden brown in color.
Serve hot.
Naan can be served as breakfast or dinner with ghee or butter. You can also serve it with minced meat. You can use Cumin seeds to season it.