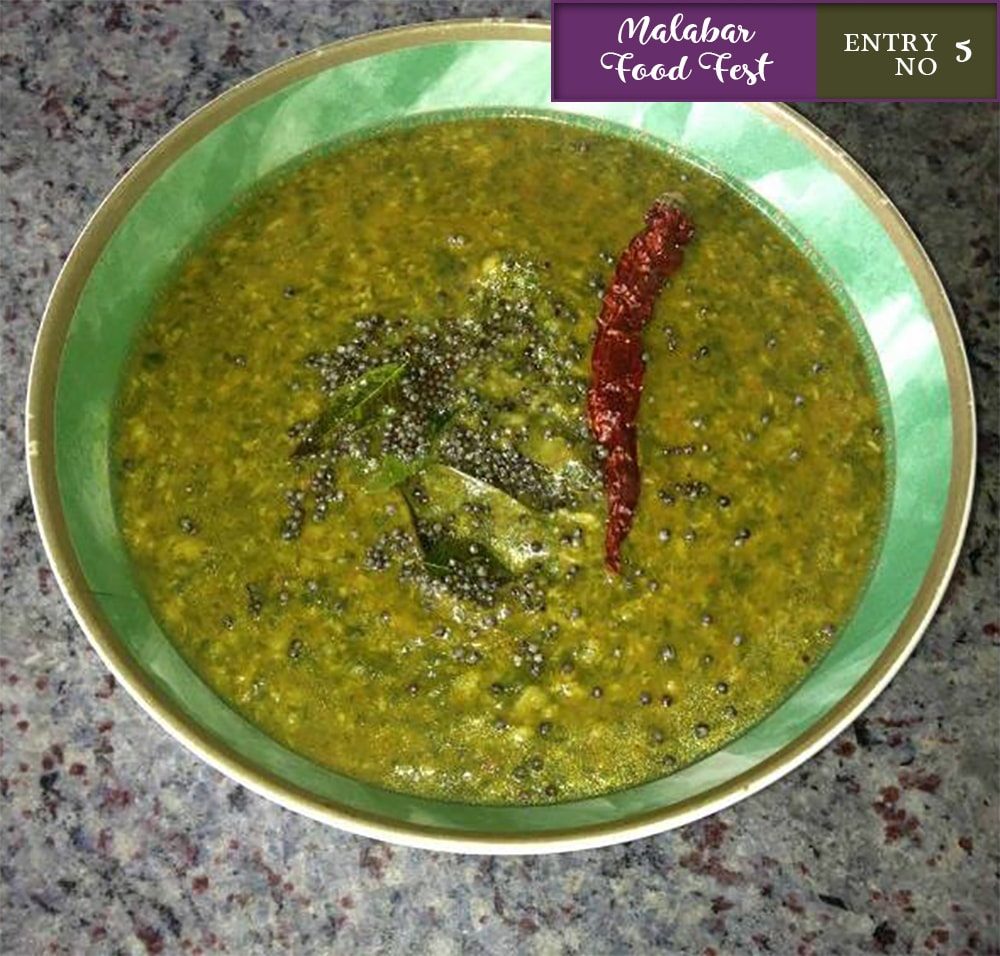 Prepration time:
30 Minutes
Persons served:
4 Persons
ingredients
Chopped Spinach – 1 cup
Toor Dal – ½ cup
Turmeric Powder – ½ tsp
Grated Coconut – ½ Cup
White Urad Dal (split) – 1 tsp
Dried Red Chillies – 3
Cumin Seeds – 1 tsp
Mustard Seeds – 1 tsp
Curry Leaves - few
Salt to taste
Oil - coconut oil
Molagootal is a mildly spiced dish made of a combination of vegetables or greens, lentils and coconut. It is part of the traditional style of cooking by the Palakkad Iyers. Keerai Molagootal is a very simple and easy to make recipe which is full of nutrients. For those who don't know what the word Keerai means – "Green".
Keerai Molagootal Preparation
Steam the chopped spinach, allow it to cool.
Once cooled grind/mash into a puree.
Cook toor dal with about 2 cups of water and turmeric powder. (Pressure cooking will give best results.)
Once cooked completely, mash the dal well.
Heat one tablespoon of oil in a small pan; add the urad dal and red chillies and roast them on medium heat until the dal becomes light brown. Set aside to cool.
Grind together grated coconut, cumin seeds and the above roasted red chilli and urad dal mixture into a smooth paste.
In a large pan, stir in the cooked pureed spinach, salt, the cooked dal and the coconut paste.
Stir well to combine all the ingredients together.
Add about 1/2 cup of water and allow the mixture to boil for about 5 minutes. (Molagootal should be neither too thick or too runny.)
Check the salt levels and add more if required.
Heat a teaspoon of oil in a small pan.
Add mustard seeds, curry leaves and allow it to crackle.
Stir in this seasoning to the Molagootal.
Serve keerai molagootal hot with cooked rice.
This recipe was contributed by Ta Nuja as a contestant entry for our "Malabar food fest 2018". If you found this post useful, please provide your feedback below or share the post with your social media followers today.
View more palakkad recipes.