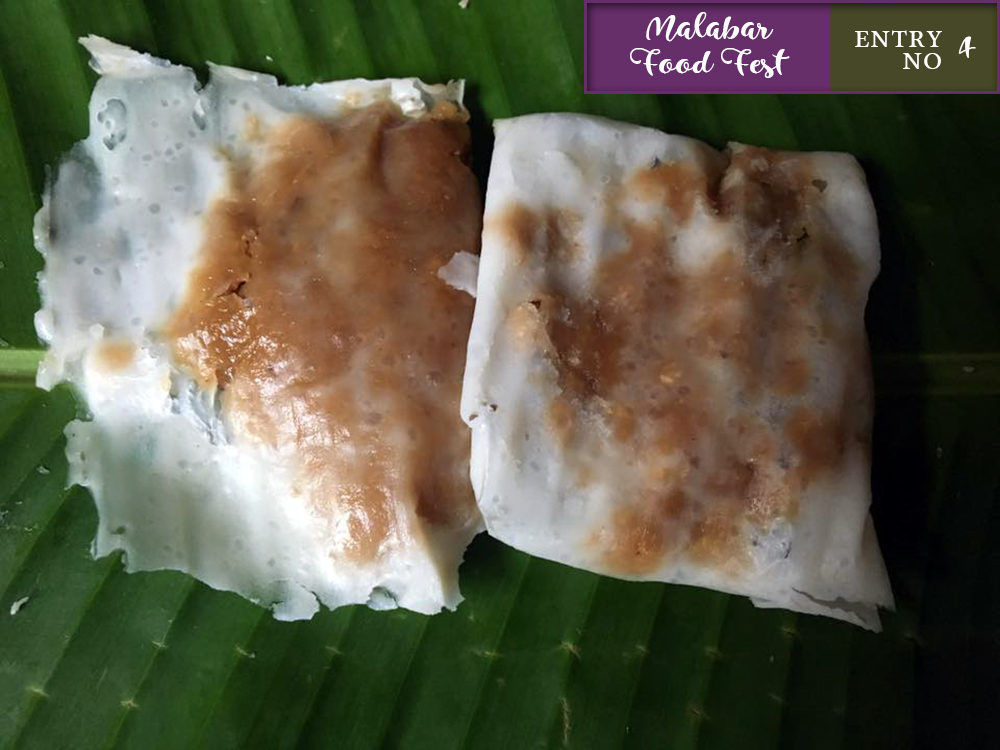 Prepration time:
30 Minutes
Persons served:
4 Persons
ingredients
Plantain Leaves - 6 to 8
Rice flour batter prepartion
1 cup raw rice
1 cup idly rice
Pinch of salt
Water to grind
For filling
1 cup jackfruit pieces (pressure cooked)
1 cup jaggery
1/2 cup grated coconut.
Elai Adai aka Vazhai elai Adai or Elai Kozhukattai is a speciality in "Palakkad Iyer" homes. This is typically made during this season when jackfruits are abundant!
Rice flour batter layered with jackfruit, coconut jaggery compote smeared on a wilted banana leaf, folded and steamed to perfection!
Elai Adai preparation
Soak the rice for about 4 hours and ground to a very fine paste. Don't add too much water. Consistency should be like a thick dosa batter.
Add a pinch of salt and set aside.
Now proceed to make the jaggery syrup by dissolving the jaggery in ½ cup water.
Strain the impurities before proceeding with syrup.
Once it begins to boil, add the pressure cooked jaggery pulp, grated coconut.
Stir till it leaves the sides. Set aside and allow it to cool.
Assembling the adai as explained below:
Wilt the banana leaf on slow flame so that it becomes soft.
Grease the banana leaf with a drop of coconut oil.
Swirl a small ladle full of batter on the leaf.
Then, add a tablespoon of the jackfruit pulp.
Fold and wrap the leaf and transfer to the steamer.
Steam for about 20 minutes on low heat. Remove and serve hot.
Note: Please make sure you wilt the plantain leaves well, otherwise it will become difficult to fold and wrap the banana leaf.
This recipe was contributed by Ta Nuja as a contestant entry for our "Malabar food fest 2018". If you are interested in participating for the event, please visit our food fest page to win an amazon gift voucher of 2,000INR.