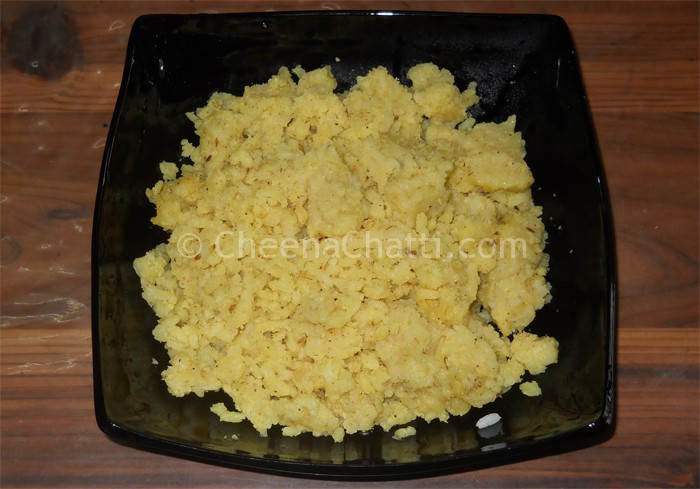 Prepration time:
45 Minutes
Persons served:
4 Persons
ingredients
Par Boiled Rice / Puzhukkallari: ½ kg
Grated coconut : 2 cups
Cumin seeds : ¼ tsp
Turmeric powder : ¼ tsp
Green chillies : 3 nos (Vertically sliced)
Ginger, crushed : 1 tbsp
Oil : ½ cup
Ghee : 1tbsp
Curry leaves : 2sprig
Salt : needed
Thenga choru / Coconut rice was a popular Malabar rice variant before Biriyani conquered the Muslim kitchens. Its still prepared in most of the Kerala Muslim houses. Its even considered as poor man's Biriyani. Now a days people serve thenga choru for small events / functions and get together.
Preparation of thenga choru
Wash the rice well and drain it and keep it aside.
In a mixer blend the grated coconut with water and extract the first coconut milk using a filter.
Again blend the filtered residue with water, filter it again so as to make it approximately 6 glasses of coconut milk. Keep it aside.
Heat a pressure cooker and pour the ghee and oil it.
Add the green chillies, ginger and sauté it.
Add the turmeric powder, curry leaves, cumin seeds and stir well.
Pour the coconut milk and stir.
Add salt.
Add the drained rice to the boiling coconut milk and mix well.
Close the pressure cooker with the lid.
Cook it for up 2 whistles.
Stir the rice when pressure goes out and let the flame in simmer mode to dry if it is wet.
Serve it hot with beef curry, Mutton curry or chicken curry.
Tips
It will taste better if you can serve thenga choru together with these side dishes Moong dhal curry, Mutton curry (or beef / chicken curry), Lemon pickle, Pappads and curd raita.