Arabian Mutton Kabab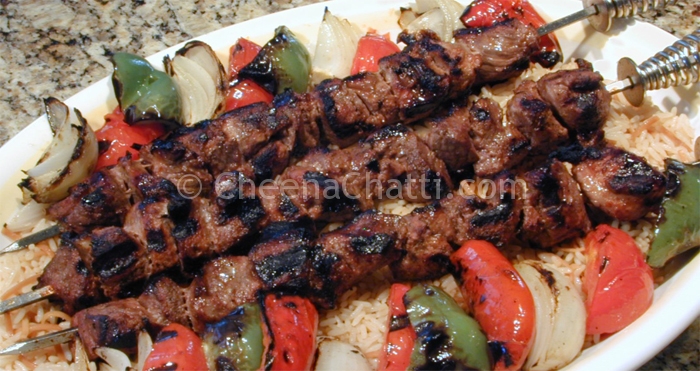 Share your recipes
The following information about this recipe was contributed by Sherly James: Recipe photo, Ingredients & Preparation.
Ingredients
Boneless mutton : 1 kg
Onion : 2 medium sized
Ginger : 1/2 inch piece
Garlic : 6 cloves
Kothambeluri / Seema malli / Parsely leaf : 1 knot
Coriander leaves : 1 knot
Salt : as needed
Oil : as needed
Here is a recipe of Arabian mutton Kebab shared by our friend Shirly James. She has already contributed many recipes for us. All those recipes were excellent and received a great applauce by our subscribers. I hope Sherly, your first arabian recipe of mutton kabab also will be loved by our subscribers.
Mutton Kebab preparation
Mince the meat.

Grind onion, ginger, garlic, parsely leaves, coriander leaves into fine powder.
Add the above mix into the meat.
Add salt, mix well and set aside for 15 minutes..
Make the meat into shape of kebab and then grill it or fry it in a tava.
Sprinkle some chaat masala (optional) & you can serve it with Chappathi, Naan, Biriyani or anything 🙂
You can substitute mutton with any meat of your choice.
Need more mutton recipes? Dont worry, try these.
This entry was written on January 3rd, 2017 by
Renoos
in
Non Vegetarian
and tagged with
iftaar recipes
,
how to make mutton kabab
,
arabian mutton kabab
,
mutton
,
ramzan recipes
,
foreign
,
kabab
,
arabian food recipes
,
mutton kabab recipe
. Last revised on
January 15th, 2017.
More mouth watering recipes!