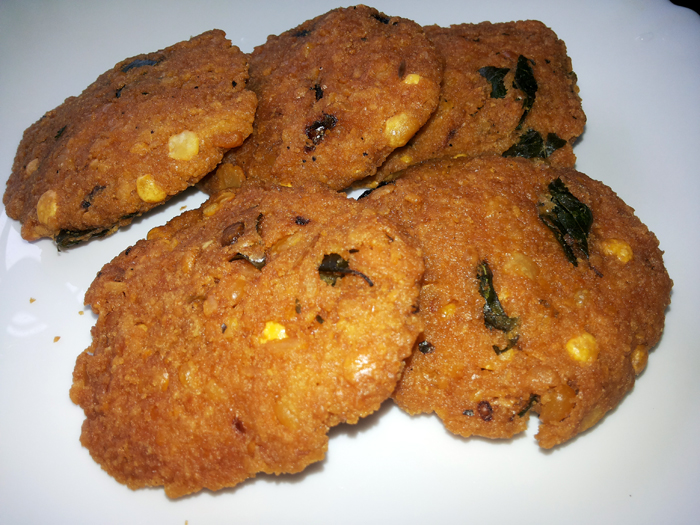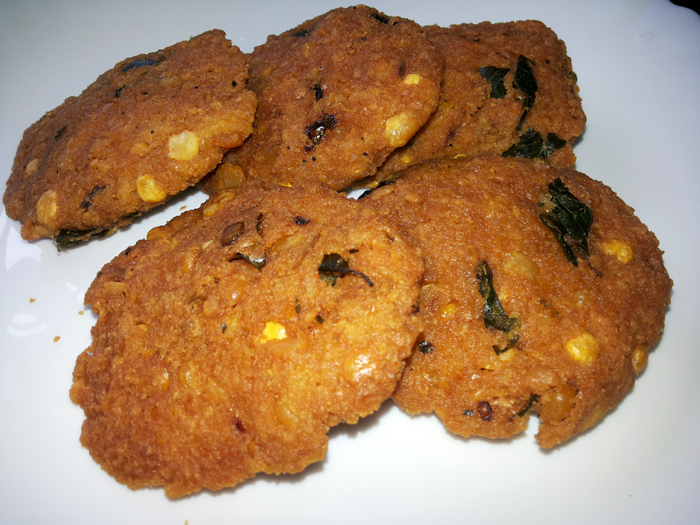 Persons served:
3 Persons
ingredients
Toor dal : 1 Cup
Red chillies : 3 Nos
Ginger : 1 inch piece
Shallot : 12 Nos
Curry leaves : 1 Sprig
Salt : As needed
Cooking oil : 1 cup for deep frying
Parripu vada / Dal Vada / Lentil or Dal fritters  is a nadan / traditional evening snack food in Kerala. It is prepared from Toor dal. Parippu vada along with black tea is the combination and its the official food of a Kerala communist 😉 . For every Keralite, parippu vada is a nostalgia. You will love to munch these parippu vadas in a rainy day sitting idle in the balcony. Hope you all will try this and send us your photos and comments.
Parippu vada preparation
Wash the dal thoroughly and soak it for 4-5 hours.

Drain the water completely from the dal with a colander. If any water is remaining the vada will break apart. You can use an absorbent paper for this.
In a mixer, grind the dal into a paste. Do not make it into a fine paste.
Chop and crush the Ginger, Red chillies, Shallots, salt and Curry leaves finely and add it to the mix.
Mix the mixture well.
Roll out small portions of the mixture into lime sized ball and flatten it between the palms to give it shape.
In a deep bottom frying pan pour the oil and heat it. Add the vadas to the oils when it become hot in medium flame. Deep fry the parippu vadas until they become golden brown.
Serve it hot with a cup of Sulaimani (Black tea).
Tips
In step 5, you can add Asafoetida powder, salt and powdered red pepper for making more tasty parippu vadas.