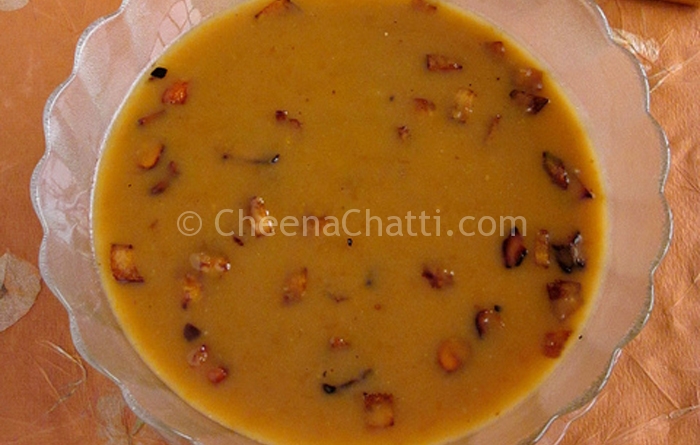 Prepration time:
60 Minutes
Persons served:
4 Persons
ingredients
Jaggery / sharkara : 350gm
Grinded coconut : 2 cups
Unakkalari / Raw Rice : 1 cup
Cardamom : 2 pods
Ghee : 1 Tbsp
Cashew nuts : 1 Tbsp
Raisins : 2 tsp
Hope you all had a memorable Vishu today. Let the peace and prosperity of Vishu be with you and your family through out the year. We also had a great vishu (off course feast too) today. As you all know payasam is a must for any Kerala functions. We had two payasams for the sadhya, sharkara payasam and palada payasam. I will share you the recipe of sharkara payasam here. Try this at home next time and let me know your comments.
Powder cardamom seeds.
Keep the rice soaked for 20-30 minutes.
Cook jaggery in 1 cup of water and make it into a syrup, strain and set it aside.
Grind the grated coconut and extract the first and second milk from it.
Cook the rice in 2½ cups of water in a pressure cooker or in a heavy-bottomed vessel.
Add the jaggery syrup to the rice, followed by the ghee and the powdered cardamom with constant stirring in low flame.
Add the second coconut milk while stirring. When the volume is reduce to half, add the first milk and mix well. Do not allow it to boil.
In a pan / Kadai / heat the ghee, fry raisins and fry cashew nuts till it become golden coloure.  Add it to the sharkara payasam.
Serve the payasam hot or cold.
Tips
Remember to avoid over cooking the rice, it should not get mashed when stirred.
Add more ghee, for a tastier version.