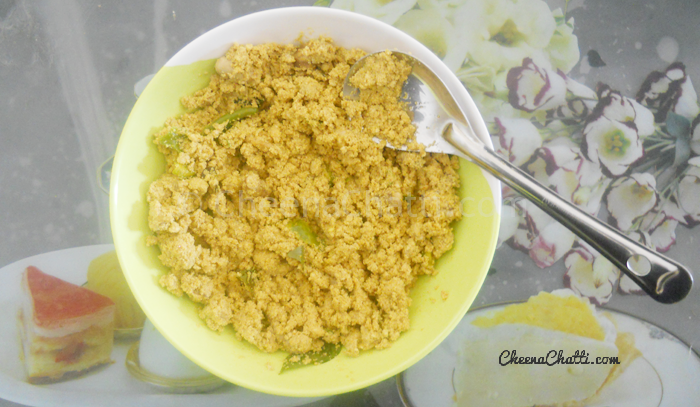 Prepration time:
30 Minutes
Persons served:
5 Persons
ingredients
Roe / Panajil / Mananjil : 250mg
Water : 500ml
Chilly powder : 1 tablespoon
Green chillie : 5 nos, vertically sliced
Turmeric powder : 1/2 tsp
Curry leaves : 1 sprig
Coconut oil : 3tsp
Salt : 1/2 tsp
The roe (Mananjil / Paringil) of marine animals, such as the roe of sardine, lumpsucker, hake and salmon is an excellent source of omega-3 fatty acids.
This food is a good source of Vitamin C, Thiamin, Folate and a very good source of Protein, Vitamin E (Alpha Tocopherol), Riboflavin, Vitamin B12, Phosphorus and Selenium etc. Unfortunately as its the egg yolk, it is very high in Cholesterol too. So even if this food appears tempting, restrict the intake depending on your lipid profiles 🙂
Check out this excellent roe recipe of the Mananjil thoran / Caviar Stir fry which you may not have tasted before. Don't forget to share your thoughts and comments after trying this.
Salmon roe recipes – Stir fry
In a frying pan take cleaned roe and add water, chilly powder, turmeric powder, curry leaves, salt, green chilly and one teaspoon coconut oil to it.

Boil all the ingredients until the water evaporates completely.
Add more water and boil again, if the roe is not softened well.
Add remaining 2tsp coconut oil to it and stir to make it dry.
Tips
Get the contact number of the fish seller and pre-book the roe in advance to get good quality of it in bulk.

Add more chilly powder to make it more spicy.
The image in this recipe is prepared using sardine roe.